This should be enjoyable for game theorists, programmers of basic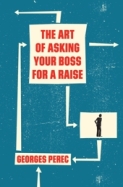 games, and those who love translations of obscure French novels.
The Art of Asking Your Boss for a Raise Interactive Flowchart
If you fall into none of the categories above, your flowchart has probably already sent you away from this page. More fun to come as Christmas break is officially on.