Traffic Cops and Normalcy
If there's one group that regularly gets short shrift here on YSPR, it's traffic cops. In America, they are taken for granted. But this video from BBC points out an under-appreciated role of traffic police: to serve as a sign of normalcy. For the first time in 20 years, there are uniformed civilian men legitimately directing traffic at intersections throughout Mogadishu.
The video states that there has been an entire generation of Somalis to grow up without learning the rules of the road. That's not quite true, though--they learned rules of the road that were more like "stop if the other guy has a bigger gun" rather than anything to do with red octagons. I have little doubt that there have been informal checkpoints set up by militias in Mogadishu to control traffic. It's just that they looked less like our vision of a traffic cop and more like this: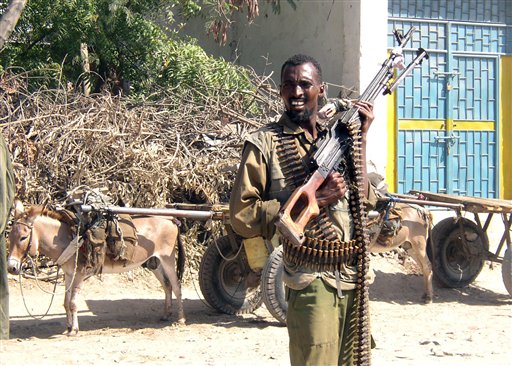 Informal checkpoints are common in developing countries. Vincenzo Bove has a paper, "Opium Market, Revenue Opportunities and Insurgency in Afghanistan's Provinces," (ungated pdf) that discusses how opium trafficking and violence in Afghanistan are interrelated since the Taliban is able to "tax" drug shipments. Benjamin Olken and Patrick Barron analyze police extortion of legitimate cargo in "The Simple Economics of Extortion: Evidence from Trucking in Aceh." (ungated pdf) From their abstract:
"Using plausibly exogenous changes in the number of checkpoints, we show that market structure affects the level of illegal payments. We further show that corrupt officials use complex pricing schemes, including third-degree price discrimination and a menu of two-part tariffs."
The politics of policing is a growing area of research that may merit a post of its own. For now, it will serve to note that much of the literature closely ties corruption to political violence. As much as I dislike traffic cops, I'd take them over a civil war any day.
Update: More recent version of the Afghanistan paper here.