Mexico's President-Elect Aims to Reduce Violence
[caption id="" align="alignright" width="430"]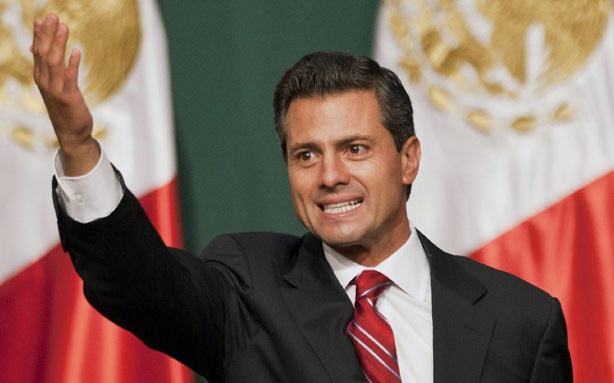 Image credit: AP/Christian Palma[/caption]
PRI candidate Enrique Pena Nieto is the apparent winner of Mexico's presidential election held over the weekend. The PRI has been accused of corruption during its seven-decade reign that ended in 2000 with the election of Vicente Fox. (Mexico's presidents are elected to six-year terms without the chance of standing for re-election.)  Fox's successor, Felipe Calderón, spearheaded a get-tough policy toward the drug-trafficking organizations. During Calderón's tenure, violence increased dramatically with little discernible effect on trafficking.
The president-to-be says he will attempt a different strategy:
Wary of becoming bogged down in a drug war that has dominated Calderon's presidency, Pena Nieto says he will put more emphasis on reducing violent crime than on targeting drug barons.

"The fight against crime will continue, yes, with a new strategy to reduce violence and above all protect the lives of all Mexicans," Pena Nieto said on Sunday night.

However, he dismissed accusations by opponents that the PRI might try to make cut deals with the cartels. "Let it be very clear: There will be no deal, no truce with organized crime."
At the risk of oversimplifying her findings, Melissa Dell's job market paper from last year supports optimism following the PRI victory. From the abstract:
First, regression discontinuity estimates show that drug trade-related violence in a municipality increases substantially after the close election of a mayor from the conservative National Action Party (PAN), which has spearheaded the war on drug trafficking. This violence consists primarily of individuals involved in the drug trade killing each other. The empirical evidence suggests that the violence reflects rival traffickers' attempts to wrest control of territories after crackdowns initiated by PAN mayors have challenged the incumbent criminals. Second, the study predicts the diversion of drug traffic following close PAN victories by estimating a model of equilibrium routes for trafficking drugs across the Mexican road network to the U.S. When drug traffic is diverted to other municipalities, drug trade-related violence in these municipalities increases.
You can also find my research on the effectiveness of Calderón's targeting of DTO leaders here.