[caption id="attachment_1533" align="alignright" width="300"]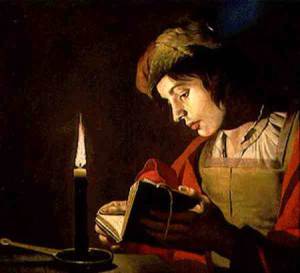 Rembrandt's Young Man Reading by Candle Light[/caption]
Novelist Colson Whitehead has 11 rules for writing. Number 10 is, "Revise, revise, revise."
Andrew Gelman suggests writing your research paper in reverse. (The original link appears to be broken, but Alex Tabarrok reblogged the whole thing.)
Jim Stinson of UNC has more detailed (and opinionated) advice for professional writing in political science.
Tim Buthe of Duke makes 10 recommendations--a quick read.
Much of this wisdom is also distilled in Mike Munger's 10 tips on "How to Write Less Badly."