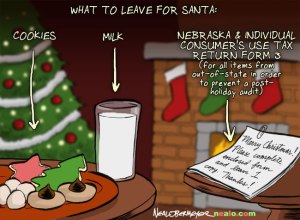 We've got a week of Internet politics-related topics queued up for you this week. Today we'll take a look at the prospect of an internet sales tax. Later in the week we'll discuss why The Great Gatsby still isn't in the public domain, and then take an overview of the net neutrality debate. The FAQ's below are a summary of this explainer from CNN.
What's the current state of sales tax law? 
In the US Supreme Court's last major decision on the issue (Quill Corp. v. North Dakota), it ruled that a retailer must have a physical presence in a state in order to be required to collect sales taxes in that state. Technically you are required to pay a use tax by your state if you order online from another state--just as you would be required to do so when purchasing physical goods outside your home state. But who actually does that? Virtually no one.
How much revenue would an online sales tax bring in?
The National Conference of State Legislatures estimated that states could gain $23 billion from sales taxes on internet commerce.
What's going to change, and when? 
Last week the Senate voted 69-27 in favor of the so-called Marketplace Fairness Act. It now has to pass the House, where it will likely face more resistance. The Obama administration supports the bill, so if it passes the House it will become law. Even if passed the changes will go into effect no earlier than October 1, 2013. If you have any major online purchases in mind you may want to make them before then--another stimulus of sorts.