Equity Compensation for Tech Employees
How can tech employees best manage their equity compensation? That is the guiding question in my upcoming book. Equity can have a significant impact on your financial well-being. If you work for a company that fails, you will have foregone years of market-rate compensation. If the company is a runaway success, you can achieve goals that would not otherwise be possible. For such an important topic, however, it is rarely discussed openly. My book aims to help equip employees to have more productive conversations about equity.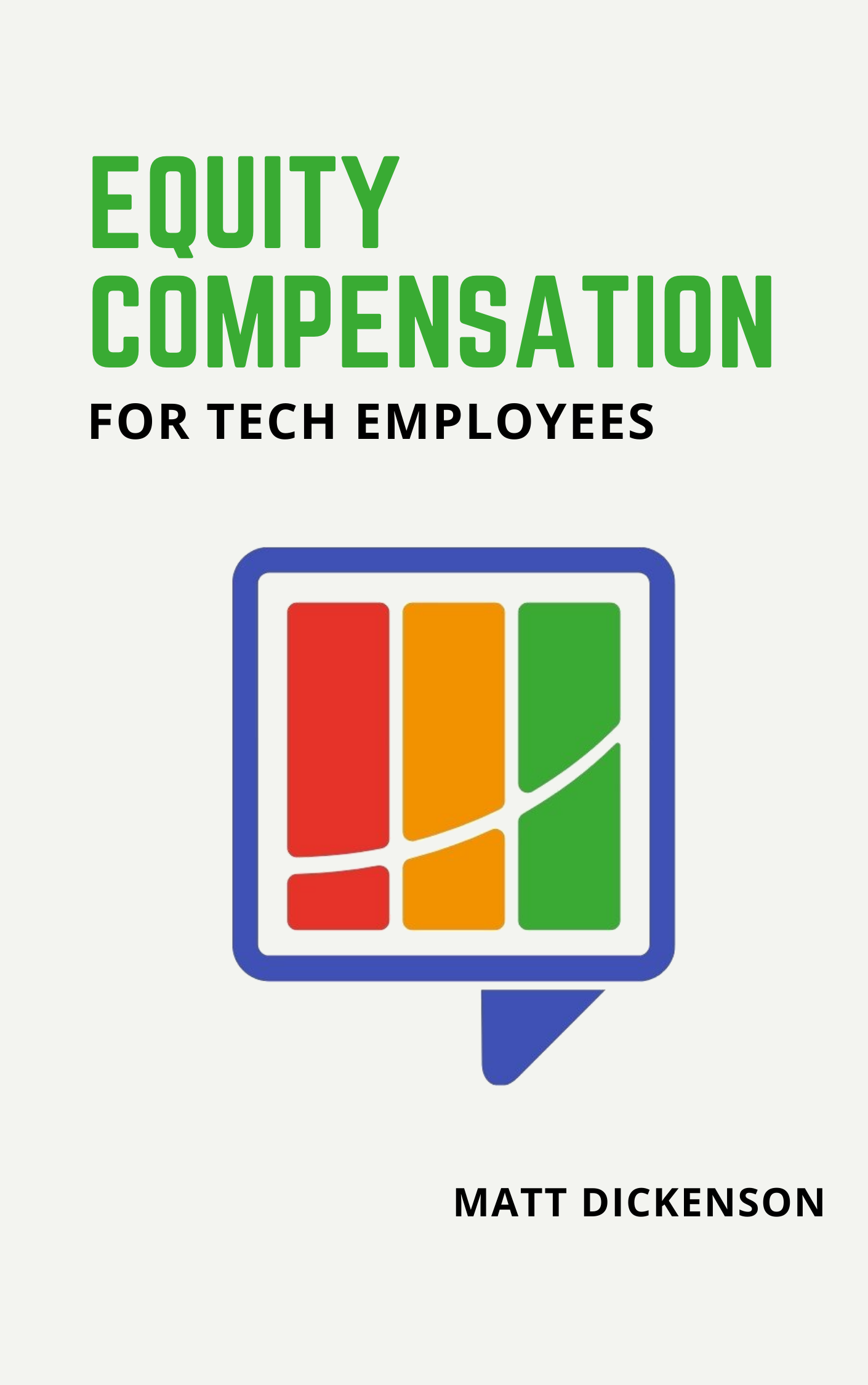 The book covers a range of topics including:
how it became a common form of compensation in the tech industry
how stock options and restricted stock units (RSUs) work
evaluating the risks and rewards of an equity offer
successfully navigating a liquidity event
how employees fared during some high-profile exits
using equity to achieve your financial goals, including charitable giving
what to ask when hiring a financial advisor
how to talk about equity with your partner, friends, and co-workers
Employees can think of their journey with equity like a road trip. Before starting the trip you have to figure out a lot of details: which car you are taking, what its gas mileage is like, and so on. This is like choosing a company and ironing out the specifics of your equity offer. Then there are those boring stretches in the middle of the country. That's similar to the years that pass at a startup without any liquidity in sight. Then you see Las Vegas shining from afar, and drive down the Strip with its bright lights. That resembles the time period around a liquidity event, with lots of excitement and press attention. But you have not reached your final destination yet. It is important to make the right choices so that you can achieve your personal financial goals.
The book draws on case studies, simulations, and data to help you make smart decisions. By arming yourself with this information you will know the trade-offs of different equity management strategies. You can also have productive conversations about money with financial advisors and your most trusted friends and family.
The book is now available for pre-sale. Readers of this post can save 25% by using discount code "EQPRESALE". I am very thankful to everyone who helped with the development of this book, including reviewers mentioned on the book website. If you have questions or comments about the book, please reach out on Twitter!